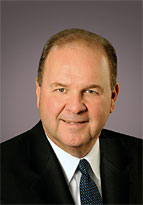 Robert A. Guimbarda
Mr. Guimbarda is a founding member and the President and Chief Executive Officer of Enhanced Value Strategies, Inc. As a full-service real estate consulting firm, EVS provides consulting services to a variety of clients, concentrating principally on capital solutions (debt and equity), strategic policies and property redevelopment for owners of commercial, multi-family and industrial real estate.
Mr. Guimbarda has direct responsibility for all consulting and investment activities, as well as all accounting and management operations. Through EVS, Mr. Guimbarda has worked with service providers, private and institutional investors, as well as developers of commercial properties, single-family and multi-family residential communities.
With more than 25 years of experience, Mr. Guimbarda has held several senior management positions in the real estate industry, including as a partner with Paragon Group with its near-billion dollar portfolio. While with Paragon, he concentrated on the management of financial structures of investment entities and was involved in negotiating the placement of a variety of private and public capital for those companies.
He is a member of the Building Owners and Managers Association (BOMA), Institute of Real Estate Management (IREM), National Apartment Association, National Multi-Housing Council (NMHC), Urban Land Institute (ULI), St. Louis Home Builders Association, and Missouri Society of CPA's. Mr. Guimbarda is a Missouri licensed real estate broker and a CPA. He received a Bachelor of Science in Accounting at California State University-Hayward.
Enhanced Value Strategies, Inc.